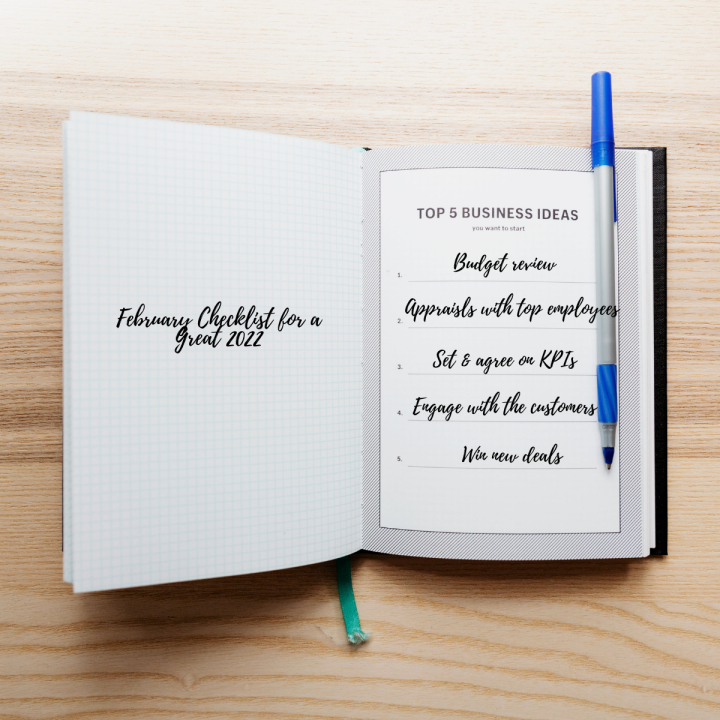 5 things to do in February for a great December
I don?t know if you had this feeling but, for us, at least, it seemed like almost everybody started to work this year no sooner than January 10th. The extra 2 weeks vacation was great as it gave us the opportunity to rest and spend valuable time with our families, but?looking at this from a business perspective, 10 days off are a significant cost, especially in services companies. We believe that this cost has to be recovered quickly and not have it rolled month after month, as it is more and more difficult to recover as time passes. Also, we don?t know what other challenges will be brought to us in the future so it?s better to have a clean start for the year.
In order to recover quickly and still ensure a successful quarter and why not, a succesful full year, services companies should focus on 5 things in February (if they didn?t already cover this in January, of course):
?? Budget review
We believe that a monthly review of the budget is an ideal recurrence. Our advice would be, at least, to take a look at the following indicators: revenue, gross profit, utilization, bench, team satisfaction, net profit, and productivity. Check if there are gaps to the budget and have an action plan for each item that is off-track, with owners and deadlines. We cannot stress enough how important is to have the budget reviewed not only by the General Manager and CFO, but together with the management team of the company, in order to ensure transparency and engagement.
?? Perform the appraisals with focus on key employees
If you are like most companies, the appraisals take place exactely these days ? end of January, beginning of February. Of course, many tend to procrastinate and you need to be very insistent to have all you managers run the appraisals in due time. The sooner, the better. Focus on your top employees, make sure they are motivated to stay in the company. If you are to select one key succes factor, this is it: KEY EMPLOYEES! They secure your projects as clients respect these people, they are the reason for which younger employees chose to stay and they are the people who create value in delivering projects. Be sure that they are well paid, work on interesting projects and that they are happy.
?? Set, communicate and get agreement on KPIs
It is critical that every employees knows how he contributes to the success of the company. One step is to define the right KPIs for each role. Try to select a limited number, 2-3 would probably be enough, combine individual and team KPIs, so that everyone will try to help each other for a greater scope. Don?t send them via email or other impersonal system. Any manager should be able to explain how each KPI is linked to company-wide objective in a 1:1 discussion with each employee. It?s important that, as a manager, you take the time to explain the goals and KPIs properly and answer any question that may arrise.
?? Engage with your clients
Get in touch with your clients, have your account managers build account plans to ensure that your company is doing the right things to service its clients. Some questions that have to be answered in the account plans are: for how long is the budget secured for the project, are the stakeholders satisfied, is there any competition you should pay attention to, how can you increase revenue, profit and value for the client, what other projects are budgeted for the year, how can you get them?
?? Win new deals
Many times, we get stuck running the same projects and a long term side effect of this is that the employees get no more satisfaction out of it and leave the company looking for more interesting projects with newer technology and more sophisticated features. We see winning deals as a measure to grow business, for sure, but also as a critical retention tool aimed towards your best employees, who are looking for challanging new projects.
I know we are, more or less, all aware of these things. But, somehow, they tend to slip away or they get postponed to other months and, somewhere around mid year, we feel all of these should have been done sooner. Therefore, make this your February toolkit and transform this month into your friend. Even if you had a late start, it still can be a smart start.